Trust Westbrook Home Remodeling Experts to get the job done right. We have you covered.
Westbrook Home Remodeling has been servicing Atlanta, Georgia since 1989 as a small local roofing and remodeling company. We take pride in providing our customers with the best in quality products and exceptional customer service. Westbrook Home Remodeling was founded by Todd Westbrook Chalfant in 1989 in the Metro-Atlanta area. Now, we are serving all of the state of Georgia in both residential and commercial projects.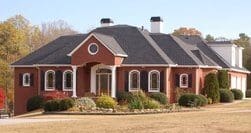 With over 25 years of experience in business, we have proven our success with hundreds of satisfied clients. Our estimates are detailed and reasonably priced. We are also happy to match any of our competitors' quotes.
For the record; We hold certificates in OSHA Safety, HAAG Education, GAF Premium Coatings Certified Installer, CertainTeed Master Shingle Installer, and Owens Corning Preferred Contractor. We are in good standing with Better Business Bureau with no complaints on file. As a small contractor this allows us to keep a close supervision on the quality of workmanship, proper installation methods, and provide exceptional customer service one job at a time.
Westbrook Home Remodeling was founded on our commitment to quality and details; however, emphasis on detail and commitment does not stop there. Just because the job is finished, doesn't mean we are: service upon completion is always the most important part of our dedication to each customer. This promise is what makes our service a great value.
If you're wondering who to hire and trust with your next home improvement needs, give us a call and let us show you how we can meet your expectations. Let us show you what a pleasant experience looks like when you choose to do business with a professional company backed by reliable references and testimonials. You'll be glad you did.
Increasing the roofing industry standards by educating customers, providing excellent customer satisfaction, and quality service for each project, one roof at a time.
Which of our services are most beneficial to you?